What Makes BetterComp...
Better?
Find out why leading companies are making the switch to BetterComp.
How High-Performing Comp Teams Succeed
The talent landscape is changing - fast. Comp teams need to be agile and responsive to keep up with the changing landscape around pay.
BetterComp helps you and your team shine:
Tailor market insights by job family, geography, and more to make better, faster decisions.

Get more out of your survey data with easier job matching and cut selection.

Adapt compensation tactics to support regulatory compliance (e.g., pay transparency laws).
Unrivaled Customer Experience
Working With BetterComp, You Get:
Fast, Easy Implementation
Led by an implementation specialist, your implementation can move as quickly - or slowly - as you prefer. This includes importing your data, setting up your application and access, and training your team to set them up for success.
Exceptional Support
After implementation, your Customer Success Manager doesn't vanish. As a BetterComp customer, you'll receive high-touch, personalized service designed to help achieve your goals. In addition, you'll have access to a comprehensive knowledge base to get answers quickly.
Opportunity to Build the Future
Our customers' experience and needs are at the forefront of how we grow and enhance the BetterComp platform. Your feedback, preferences, and changing requirements all help guide our product roadmap.
Your Favorite Surveys at Your Fingertips
BetterComp works with your favorite data providers to ensure you have easy access to your surveys, both for market pricing and for survey participation. This includes pre-built, easy-to-use survey participation templates and annual updates to your survey matches - all at no additional cost. Our survey partners include Aon (Radford/McLagan), Culpepper, Empsight, Korn Ferry, Mercer, Pearl Meyer, WTW, and more.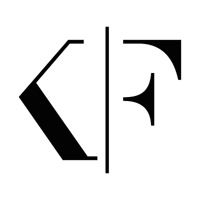 Real Results
We're comp geeks just like you (it's a loving term; go with it).
We obsess over the best way to present and manipulate market data. We understand the frustrations of going back to spreadsheets for the majority of your work. And when we built BetterComp, our goal was to answer these persistent issues and make comp better for everyone.