Creating Value: Partnerships Across Compensation

Jeff Small
·
3 minute read
The world of compensation includes a lot of very niche specialties. From incentive comp to pay equity to job descriptions to compensation survey data. At BetterComp, our aim is always to make comp pros' experience Better. That's why we've built a partner ecosystem comprised of leading companies that serve compensation teams. These partnerships bring our customers a range of benefits, including access to more comprehensive solutions, streamlined processes, and access to trusted providers that can help them achieve their objectives.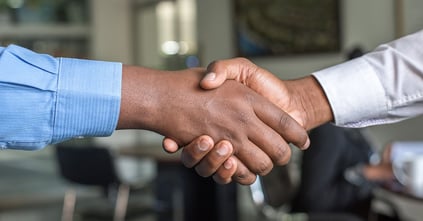 Our Partner Strategy
A customer-focused approach is central to all that we do here at BetterComp, and it's no different when it comes to our partnerships strategy. To ensure the greatest level of support for our customers, we are highly selective about who we choose to partner with.

To identify the right partners for us and our customers, we take the following factors into consideration:
Customer Feedback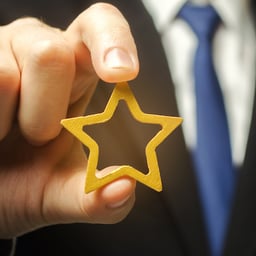 Understanding the needs of comp teams at large global organizations is one of the core elements to how we approach partner strategy. Our team gathers insights and feedback from current and future customers about the tools they use and what would make their day-to-day work easier. For example, more than half of BetterComp's customers use Workday for their HRIS and/or HCM solution. By integrating Workday and BetterComp as a Workday Emerging Partner, we're helping to streamline tasks and support workflows for compensation and HR teams.
Complementary Solutions
At BetterComp, we stay focused on continually innovating our domain of expertise—market pricing. On the other hand, we understand that compensation is multi-faceted and that compensation leaders need support in various domains. Therefore, our partnerships are specifically curated to give our customers access to a comprehensive suite of solutions that holistically serves their compensation needs.
For our partners, this also means that we do not compete with you; instead we are invested in fostering our collaboration so we can best support our mutual customers.
Expertise
Our partners are industry leaders and subject matter experts in their respective fields. We are intentional about bringing cutting-edge solutions and highly specialized support to our customers through our partnerships.
This ties back to customer feedback. We choose partners that are "best of breed" both in the solutions they offer and the service they provide. Our aim is to make sure any partner we recommend will offer the same level of customer experience we do.
Strategic Alignment
Building lasting partnerships that will bring value to our customers for years to come is vital. When selecting partners, we work to make sure that our long-term visions, core values, and goals are in alignment. Making certain that our partner ecosystem is packed with quality and fully aligned both today and into the future gives comp teams consistency and stability.
Who We Partner With
Our partnerships can be grouped into two categories: Compensation Survey Providers and Data, Technology, and Services Partners.
Survey Providers
BetterComp works with all major survey vendors, including Aon, Mercer, and Korn Ferry, that provide the accurate, reliable data needed to price jobs competitively. With these partnerships, our customers benefit from pre-built survey templates that make survey participation a breeze and market data that is seamlessly transferred into their BetterComp application. No more long turn-around times to get your survey data up and running!



Because we partner with all major survey providers, we're able to support customers with unbiased recommendations when market conditions or business needs make additional compensation data necessary. Our experts can help identify the right survey(s) for your organization's needs based on factors such as industry, job architecture, geographical distribution, and compensation philosophy.
Data, Technology, and Services
Compensation leaders' responsibilities include a broad spectrum that goes beyond market pricing. Whether you need supplemental market data (Compa, Levels.fyi), pay equity analysis (Trusaic), compensation planning (Decusoft, SimplyMerit), or job descriptions (JDXpert), we've carefully vetted and hand-picked our partners to provide you with comprehensive support.
Compensation leaders also experience streamlined processes as a result of our partnerships. For example, you can get your JDXpert job descriptions right in BetterComp, so you can seamlessly identify skills and qualifications of specific jobs during your market pricing process.
Additionally, BetterComp is the only market

pricing solution that's part of the Workday partner ecosystem today. This partnership will bring enhanced data accuracy, streamlined business processes, actionable insights, continuous innovation, and unparalleled customer support to our mutual customers.
Looking to Learn More?
At BetterComp, we are committed to building a compensation ecosystem with partners that are aligned with our goals of enhancing the customer experience and innovating the compensation industry. Whether you are a company with similar values looking to partner or you are a compensation leader interested in learning more about what these partnerships can mean for you, we welcome you to reach out to us at any time!